---
Posted by Jeffrey Wittenhagen on
This week we talk about our video game set ups and how we play older games. This includes how we played things within the past 5 years with Framemeisters, Everdrives, and High Definition displays and the evolution of modern technology and how that has changed recently with the Steam Deck, Analogue Pocket, and PolyMega. We also talk about our BS Homework with Kirby Return to Dreamland Deluxe on the Nintendo Switch!
---
Posted by Jeffrey Wittenhagen on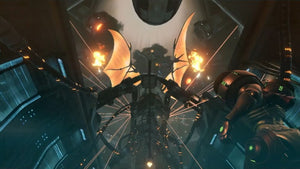 Tristan, Jeff, and Coffin talk about how they each collect and whether it is important to have versions of games that are important from a historical perspective or if they prefer whatever version they personally played. It's also time to finish out the Bullsh!t Homework for Metroid Prime Remastered. How did they do and what was the outcome?